Common Core Curriculum Maps in English Language Arts, Grades K-5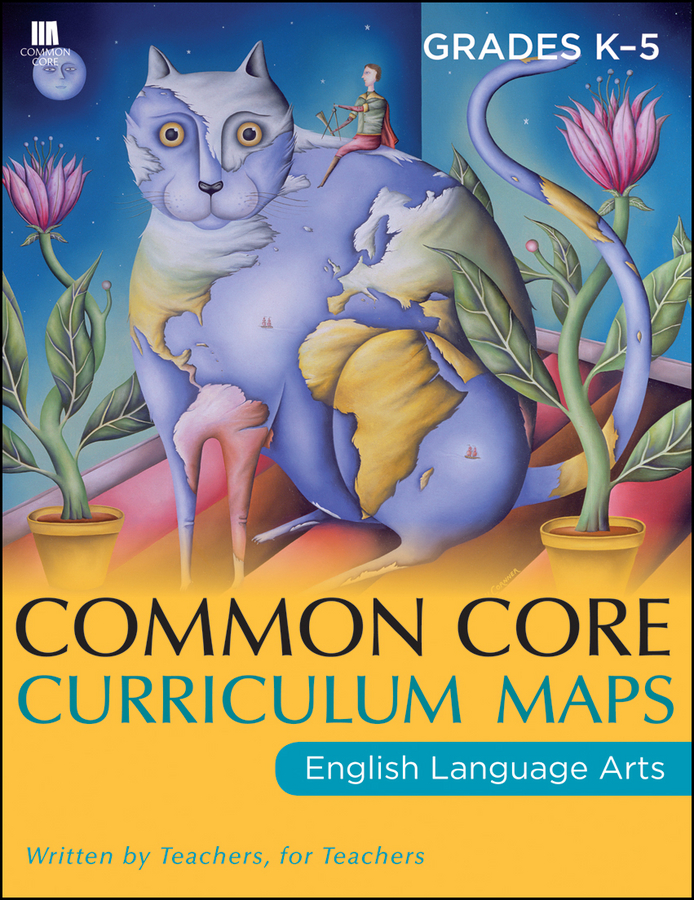 Print
Series that include this title
---
Item Details
Searching for more content…
"The first books to present specific guidance for teaching the Common Core State Standards. Forty-three states plus the District of Columbia and the U.S. Virgin Islands have signed on to adopt the Common Core State Standards (CCSS). The need for curriculum guides to assist teachers in helping students meet these standards has become imperative. Created by teachers, for teachers, the research-based curriculum maps in this book present a comprehensive, coherent sequence of thematic units for teaching the skills outlined in the CCSS for English language arts in Grades K-5. The maps address every standard in the CCSS, yet are flexible and adaptable to accommodate diverse teaching styles. Each grade is broken down into six units that include focus standards, suggested works, sample activities and assessments, lesson plans, and more Teachers can use the maps to plan their year and craft their own more detailed lesson plans Any teacher, school, or district that chooses to follow the Common Core maps can be confident that they are adhering to the standards"--
Title:
Common Core curriculum maps in English language arts, grades K-5

Publisher:
San Francisco, CA : Jossey-Bass, c2012.
Characteristics:
xx, 442 p. :,ill. ;,28 cm.
Contents:
Kindergarten
Unit 1 A Colorful Time with Rhythm and Rhyme
Unit 2 Tell a Story, 1-2-3
Unit 3 Exploring with Friends in the Neighborhood
Unit 4 America: Symbols and Celebrations
Unit 5 The Great Big World
Unit 6 Wonders of Nature: Plants, Bugs, and Frogs
Grade 1
Unit 1 Alphabet Books and Children Who Read Them
Unit 2 The Amazing Animal World
Unit 3 Life Lessons
Unit 4 Winds of Change
Unit 5 American Contributions
Unit 6 Around the World with a Glass Slipper
Grade 2
Unit 1 A Season for Chapters
Unit 2 The Wild West
Unit 3 Building Bridges with Unlikely Friends
Unit 4 A Long Journey to Freedom
Unit 5 Hand-Me-Down Tales from Around the World
Unit 6 Taking Care of Ourselves
Reading Foundations: A Pacing Guide for Reading Instruction
Grade 3
Unit 1 Stories Worth Telling Again and Again
Unit 2 Inspired by the Sea
Unit 3 Creative, Inventive, and Notable People
Unit 4 The People, the Preamble, and the Presidents
Unit 5 A Feast of Words on a Planet Called Earth
and Beyond
Unit 6 Fantastic Adventures with Dragons, Gods, and Giants
Grade 4
Unit 1 Tales of the Heart
Unit 2 Literature Settings: Weather or Not
Unit 3 Animals Are Characters, Too: Characters Who Gallop, Bark, and Squeak
Unit 4 Revolutionaries from the Past
Unit 5 Stories of the Earth and Sky
Unit 6 Literary Heroes
Grade 5
Unit 1 Playing with Words
Unit 2 Renaissance Thinking
Unit 3 Clues to a Culture
Unit 4 America in Conflict
Unit 5 Exploration, Real and Imagined
Unit 6 Coming of Age.
Summary:
"The first books to present specific guidance for teaching the Common Core State Standards. Forty-three states plus the District of Columbia and the U.S. Virgin Islands have signed on to adopt the Common Core State Standards (CCSS). The need for curriculum guides to assist teachers in helping students meet these standards has become imperative. Created by teachers, for teachers, the research-based curriculum maps in this book present a comprehensive, coherent sequence of thematic units for teaching the skills outlined in the CCSS for English language arts in Grades K-5. The maps address every standard in the CCSS, yet are flexible and adaptable to accommodate diverse teaching styles. Each grade is broken down into six units that include focus standards, suggested works, sample activities and assessments, lesson plans, and more Teachers can use the maps to plan their year and craft their own more detailed lesson plans Any teacher, school, or district that chooses to follow the Common Core maps can be confident that they are adhering to the standards"--

Local Note:
53 118 172 173 216
ISBN:
1118108221
9781118108222

Bibliography:
Includes bibliographical references and index.
Subject Headings:
Language arts (Elementary) Standards United States States. Language arts (Elementary) Curricula United States States.
Topical Term:
Language arts (Elementary)
Language arts (Elementary)

MARC Display&raquo

Find it at CLEVNET

Loading...